22 février 2015
Life and Death. This book is just so moving. The story is awful and hopeful. A young man dies in an accident. His brain dies but his body is strong and in a perfect condition. So, doctors want to use his bodyto make organ transplant.
It's written in a such perfect feeling that I have tears in my eyes when I read this book. It's th first time that happen to me.
08 février 2015
I want to read this serie for year. I read the first one this week-end and it's great. The screenplay is intelligent, the drawing is beautiful.
25 janvier 2015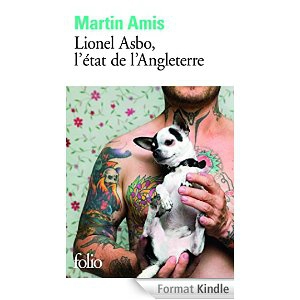 This book reminds me "testament à l'anglaise' from Jonathan Coe.
It's the story of a young man who lives in the suburb of London. It's a hard place to live. The violence is omnipresent and the moral rules are different from the ones we are use to have. We have the feeling that this book is in a parallel world, like an alternate History.
It's a strange story where you have a feeling of awkwardness, and fear. You never know wath can happen, maybe the worst.
I like very much this book. It's smart, well written.
13 septembre 2014
The title means "with a view under the sea". It's the story of a young man who finds a job in a cruise liner. He is a kind of handyman. At the beginning, he had all the bad works to do. But, with a lot of tenacity, he became the most respectful employee of the company.
This book is a very funny one. The author describes the cruise's society: workers and cruisers, the hierarchy between every kind of people with a real look of how people react but also a real sense of humor. I spend a good time to read this book…. It's probably not a chef d'oeuvre but it's a good book really pleasant to read.